RusHydro request to arrest Rusenergo Fund $167 mln assets dismissed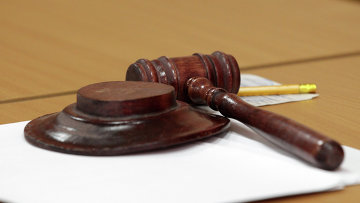 13:57 04/02/2015
MOSCOW, February 4 (RAPSI) – The Moscow Commercial Court has dismissed a petition filed by hydropower generating company RusHydro to seize Rusenergo Fund assets worth 11.3 billion rubles (about $167 million), says the court's ruling released on Wednesday.
The court previously postponed until February 5 the pretrial hearing of a lawsuit filed by VTB Bank to collect 64.3 billion rubles (about $450 million) in debts from Rusenergo Fund Limited (formerly Otkritie UES Capital Partners Fund Plc).
The borrower has stopped loan servicing, VTB Bank wrote in the claim it filed in October 2014. VTB demanded payment or else it would sell the Rusenergo Fund assets, keeping part of them as its property.
In February 2008, the bank loaned 64.2 billion rubles to the energy company. It now wants the court to collect 38.7 billion rubles of principal debt from Rusenergo Fund, 23.5 billion rubles of interest, a 783.1 million ruble penalty for late principal payment and a 1.1 billion ruble penalty for late interest payment.
Forbes and several business media outlets have reported that Otkritie UES Capital Partners Fund Plc (renamed Rusenergo) took out a loan from VTB for the purchase of energy assets, in particular 5% of RAO UES shares for $1.8 billion. After RAO UES was dissolved, Rusenergo Fund converted these shares into stakes at 23 energy companies.
In all, Rusenergo Fund's debts totaled 70.4 billion rubles (about $1 billion at the current exchange rate), including 23.1 billion rubles of interest, media outlets reported, citing Rusenergo's presentation for investors.
Rusenergo Fund is a major investor in energy generating and grid companies.