Criminal case opened after WWII survivor dies at Russian police station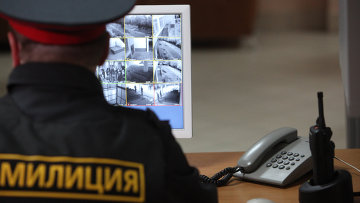 14:28 05/02/2015
MOSCOW, February 5, (RAPSI) - A criminal case was opened after the death at a St. Petersburg police station of an 81-year-old woman, a survivor of the Leningrad Siege during WWII, Interdax reports on Wednesday citing spokesman for the Russian Investigative Committee Vladimir Markin announced.
The investigation states that on February 3, the elderly woman was taken to a police station on suspicion of allegedly stealing three packs of butter from a grocery store.
"At the police station, the woman said she was not feeling well. Police officers called ambulance. Despite the urgent action of doctors, the woman died," Markin reported and added that the cause of death is to be established by coroners.
"The investigation is to determine whether it was legitimate for the grocery store staff to suspect the woman, who had survived the Leningrad Siege as a child, of stealing three packs of butter and therefore call the police. We will by all means find out if it was necessary to take the woman to the police station instead of dealing with the situation at the store," the spokesman said.
He specified that the investigators will look into "the detention conditions and how she was treated before the ambulance arrived." Markin warned that "the action of everybody involved in the woman's death will be strictly evaluated according to the law."
"They either have no brain or no conscience," Markin later said about the incident.