KGB officer's claim over Chernobyl nuclear accident cleanup turned down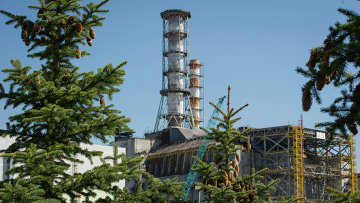 12:50 10/02/2015
MOSCOW, February 10 (RAPSI, Alexei Afonsky) – The Tverskoy District Court in Moscow has dismissed a personal injury compensation claim filed by former KGB officer Yury Leontyev against the Finance Ministry and the Federal Security Service (FSB) over the Chernobyl fallout removal, RAPSI reports from the court on Tuesday.
The plaintiff asked the court to collect 211,000 rubles ($3,210) in compensation from his former employers, the FSB and the Main Directorate for Special Presidential Programs. Leontyev said he was exposed to radiation while doing cleanup work following the Chernobyl nuclear accident and needs to undergo regular medical rehabilitation procedures.
On April 26, 1986, an explosion at the fourth unit of the Chernobyl nuclear power plant led to steam explosion and fires that released part of the radioactive reactor core into the atmosphere and downwind. There were immediate and long-term radiation exposure fatalities.
In all 31 people died of radiation exposure soon after the accident and about 80 in the subsequent 15 years. Several thousand servicemen, police officers and volunteers helped evacuate local residents. The Chernobyl accident is considered the largest nuclear accident in human history.