Russian loses challenge to 60-fold bribery fine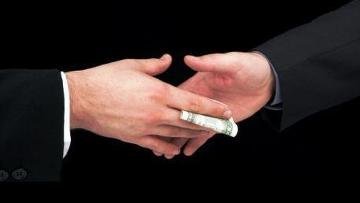 16:34 18/02/2015
ST. PETERSBURG, February 18 (RAPSI, Kirill Chulkov) - A Russian sentenced for offering a 150,000 rubles ($2,400) bribe to a police officer lost his challenge on Wednesday to a 50-fold fine after Russia's Constitutional Court said prosecutors had come up with the correct sanction.
The complaint was filed with the court by Arman Khedoyan, a Novgorod Region resident. He was given a four-year suspended sentence and fined for attempting to bribe a police officer in 2012.
Khedoyan claimed that his assets were not evaluated when he was slapped with the fine and that the Criminal Code provided no other penalties.
Khedoyan alleged that such a large fine would be a burden and require significant time to pay off.
In its ruling, the Constitutional Court stated that corruption is currently a serious threat to national security and that the amount of the disputed fine matches the level of threat corruption poses to society.
The court determines the size of a fine based on the severity of a crime and financial status of the convict and his or her family, as well as on the convict's ability to earn money. The court may defer the payment for up to five years.
In Khedoyan's case mitigating circumstances were taken into account, according to the ruling.