Maldives court detains ex-president on terrorism charges - report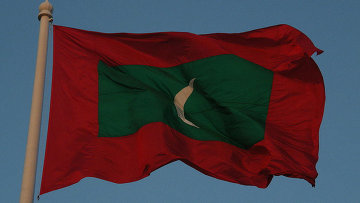 12:02 24/02/2015
MOSCOW, February 24 (RAPSI) - Former president of Maldives, Mohamed Nasheed, was brought by the police into the country's Criminal Court where he was detained under terrorism charges, the Associated Press reported on Monday.
Ex-president Nasheed was arrested on Sunday over the arrest of the country's top Judge in 2012. The government of Maldives claims that national anti-terror law covers wide area of actions against the state including Nasheed's alleged crimes, the Associated Press reported.
According to the Associated Press, Nasheed was dragged into the courtroom by the police officers as he was resisting. Later ex-president accused the police of manhandling.
Nasheed has issued an arrest order against the Maldives Criminal Court Judge Abdulla Mohamed in 2012. Judge Mohamed was charged with corruption and bias shortly after he ordered to release an opposition politician, the Associated Press reported. Outcry over the ex-president's actions resulted in the country-wide public protests. Nasheed has lost an election to Yameen Gayyoom in 2013, the Associated Press reported.