Russian court prohibits unauthorized use of portrait by Thomas Gainsborough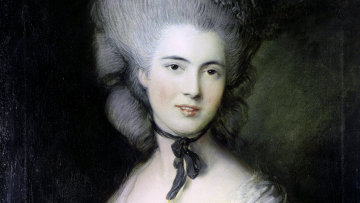 14:45 03/03/2015
MOSCOW, March 3 (RAPSI) - Moscow-based Intellectual Property Court (IP Court) on Tuesday upheld lower court rulings to prevent the unauthorized use of Lady in Blue portrait by Russian designer Iya Yots, according to court records.
The claim was filed by the Russian Hermitage museum which sought to prohibit Yots from using the painting in her works.
Commercial courts in the North Caucasus District ruled in favour of the museum in 2014.
Yots appealed against the rulings.
Lady in Blue by Thomas Gainsborough was bequeathed to the Hermitage museum by Alexei Khitrovo. The painting was passed to the museum in 1916.