Appeal against Udaltsov's and Razvozzhayev's verdicts moved to March 18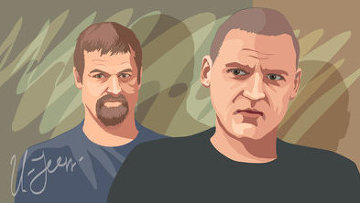 13:11 04/03/2015
MOSCOW, March 4 (RAPSI) – Russia's Supreme Court has delayed until March 18 the hearing of a complaint against the 4.5 year prison sentences given to opposition activists Sergei Udaltsov and Leonid Razvozzhayev for organizing mass riots at Bolotnaya Square, a RAPSI correspondent reports from the courtroom.
"The court has ruled to delay the hearing at the request of Sergei Udaltsov," a judge said.
Udaltsov said in his petition that the Moscow City Court had not responded to his complaints about the court records, which has prevented him from filing a comprehensive appeal.
It turned out at the Supreme Court hearing that Udaltsov received the Moscow City Court's reply on March 3.
Udaltsov also asked the court to re-examine the testimony of 10 witnesses, including former MP Gennady Gudkov. He said that the Moscow City Court distorted their testimony in its verdict. The prosecutor in the case argued that the witnesses had nothing more to tell the court.
The court has not yet made a ruling on this petition.
Over 400 people were arrested and scores injured in the Bolotnaya Square protest that turned violent on May 6, 2012. Dozens were later charged with inciting mass riots and using violence against law enforcement officers.
The case against Udaltsov and Razvozzhayev, along with other opposition figures, was initiated after the "Anatomy of Protest 2" film shown on the NTV broadcasting network. The film claimed that the opposition was organizing a coup using foreign funds. It showed Udaltsov and his companions allegedly talking with Georgian politician Givi Targamadze, who at the time headed Georgia's Parliamentary Defense and Security Committee, and is said to have been involved in masterminding revolutions in Georgia and Ukraine and mass riots in Belarus.
Udaltsov and Razvozzhayev were accused of organizing mass protests, convicted and sentenced in July 2014.