Lawmaker suspects $14 million fraud at Russian Education and Science Ministry - report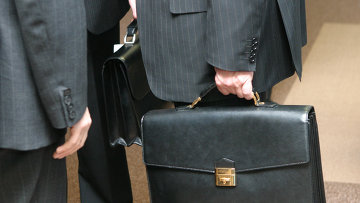 10:31 23/03/2015
MOSCOW, March 23 (RAPSI) – Vladimir Burmatov, First Deputy Chairman of the State Duma Committee on Education, has filed a request with the Audit Chamber to inspect the Ministry of Education and Science for the possible embezzlement of 857 million rubles ($14.3 million), Izvestia newspaper writes on Monday.
The MP's suspicions are based on a report prepared by a public oversight movement in education, Obrnadzor, on possible fraud at the Education and Science Ministry. The report was prepared by the movement's experts on state acquisitions, some of whom are government officials, Izvestia writes.
Burmatov suspects the ministry of requesting federal funds for presentations that have been paid for by third parties, including by foreign grants, and for promotional events that were held before the signing of government contracts.
The MP said that a request had been sent to law enforcement authorities and that he had informed the Audit Chamber, which is inspecting the ministry's financial performance in 2014, of his suspicions.
Obrnadzor head Alexei Monakhov said a red flag was raised when they saw that the ministry signed a great number of uniform contracts with the same initial value, 3 million rubles ($50,000), irrespective of whether they were to be implemented at a subordinate university in Russia or abroad.
In all, 186 purchasing contracts worth over 857 million rubles ($14.3 million) appear suspicious. They fall in the "events" category and account for 32 percent of the Education and Science Ministry's purchases, Monakhov added.