Russian Railways chief wins libel suit against The New York Times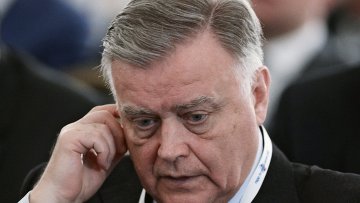 14:17 31/03/2015
MOSCOW, March 31 (RAPSI) – Moscow's Presnenesky District Court partially ruled in favor of Russian Railways head Vladimir Yakunin in a libel lawsuit against The New York Times, RAPSI reported from the courtroom.
The court ruled that information published in the US newspaper was untrue and did not request that it publish a retraction.
"We are satisfied with the ruling, although we haven't yet seen the arguments. We are satisfied that the court has recognized information published by the newspaper as untrue," said Yakunin's lawyer, Alexei Melnikov.
He added that Russian courts have no jurisdiction over foreign media outlets and can't require them to publish retractions due to the absence of intergovernmental agreements to this effect.
The newspaper "claimed that Yakunin 'made sizable cash payments to Putin,' who appointed him to his post when he was prime minister. In other words, the newspaper alleges corruption, which is a crime under Russian law," Melnikov said.
Lawyers for The New York Times claimed the lawsuit to be ungrounded.
"A US company is not obliged to comply with Russian legislation," lawyer Galina Arapova said.
Yakunin was appointed president of state-owned Russian Railways in June 2005. In August 2014, his three-year contract was extended.