Crimean terrorism suspect files claim with ECHR over revoked citizenship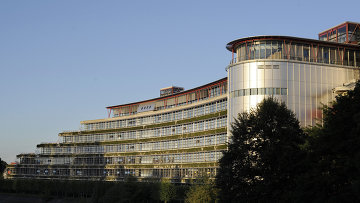 16:42 09/04/2015
MOSCOW, April 9 (RAPSI) – Civil rights activist Alexander Kolchenko who stands accused of planning to carry out terrorist attacks in the Republic of Crimea filed an application with the European Court of Human Rights (ECHR) after his Ukrainian passport was revoked, Kolchenko's lawyer, Svetlana Sidorkina, told RAPSI on Thursday.
Sidorkina said that in January the Kievsky District Court of Simferopol dismissed a lawsuit filed against the local migration department that refused to keep Kolchenko's Ukrainian citizenship.
"Ukraine and Russia have not signed a dual citizenship agreement, and so Kolchenko cannot be a citizen of both countries. Kolchenko became a Russian national after Crimea's reunification with Russia," she said.
The attorney claims that these decisions violated her client's rights under Article 8 of the European Convention for the Protection of Human Rights and Fundamental Freedoms (right to respect for private and family life).
On April 9, the Lefortovsky District Court in Moscow extended Kolchenko's detention until May 16. Investigators claim that Kolchenko is an accomplice of Ukrainian film director Oleg Sentsov, who was placed under arrest until May 11.
Soon after Crimea's reunification with Russia in the spring of 2014, the FSB, Russia's security service, announced the arrest of four members of the Right Sector ultra-nationalist group who were allegedly plotting attacks in Simferopol, Yalta and Sevastopol. The suspects are Oleg Sentsov, Gennady Afanasyev, Alexei Chirniy and Alexander Kolchenko, 25, who is an active member of a Ukrainian leftwing antifascist movement.
"Homemade explosive devices were to go off in the early hours of May 9, 2014, at the Eternal Flame Memorial and the Lenin Monument in Simferopol. The group also plotted arson attacks on the offices of Crimea's Russian Community and the United Russia Party in Simferopol on April 14 and 18," the FSB said in a statement in late May 2014.