Case over alleged $96 mln embezzlement at VTB bank goes to court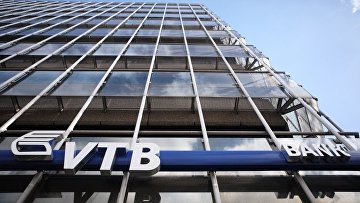 11:53 23/04/2015
MOSCOW, April 23 (RAPSI) - The Russian Prosecutor General's Office has forwarded a criminal case over alleged embezzlement of 5 billion rubles ($96.4 mln) from the Bank for Foreign Trade (VTB) to court, RIA Novosti reports Thursday citing the authorities.
According to the statement, Deputy Prosecutor General Viktor Grin confirmed the indictment of Fyodor Khoroshilov and Gendrik Mundut, who are charged with loan fraud by the Investigative Department of the Interior Ministry.
In 1998-2002, Khoroshilov was manager of the Tyumen branch of the Siberian Oil Company (Sibneft) and had an oilfield development license for three fields in West Siberia where he planned to start drilling. In 2008, Khoroshilov stopped servicing the loan. In June 2009, VTB began filing claims against Khoroshilov with the High Court of London the total value of which eventually reached $800 million.
"Investigators found evidence that in September 2006, Khoroshilov and Mundut, by acting together, used their authority to steal over 5 billion rubles belonging to the Bank for Foreign Trade by providing misleading information," the Prosecutor General's Office reports.
The case materials have been sent to the Central Court of Tyumen for consideration.
The Bank for Foreign Trade (Vneshtorgbank) was established in 1990. In 2006, Vneshtorgbank underwent rebranding and presented a new title, VTB.