Apple demands $317K from Russian companies in trademark dispute - report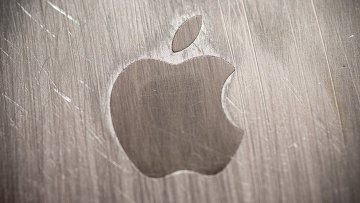 10:47 05/05/2015
MOSCOW, May 5 (RAPSI) - Apple Corp. has filed a lawsuit with the Moscow Commercial Court seeking to recover 16.5 million rubles ($317,000) from several Russian companies for infringement of exclusive rights to its trademarks Apple, iPad and iPhone, Kommersant newspaper reports Tuesday.
The corporation's claim is against several companies: Profit, Electrotechprom, Argo, Madzhesta Plus and individual Ivan Nemkin for using it's trademarks and intellectual property in the name of the online store apl-msk.ru, on their websites, as part of their domain names, in selling infringing goods and on sales receipts.
The first complaints against apl-msk.ru surfaced in late 2013. In December 2013 and February 2014, Apple lawyers carried out evidentiary purchases and confirmed that the products infringed on their property rights.
The sales receipts state different companies as the retailer, including Profit and Madzhesta Plus. Last summer, Electrotechprom was quoted as a retailer on the store website. Currently, the contacts page refers to Argo. The companies are owned by different individuals.
The court banned the Ru-Center domain name registry from changing the administrator of the above domains, which is Ivan Nemkin, according to the lawsuit. Nemkin confirmed to Kommersant that he was sued by Apple. He also revealed that he had registered the domain names at the request of the online retailers and then rented and maintained them for a fee. Nemkin added that he had sent inquiries to the legal addresses of the online store owners.