Ex-deputy chairman of Sakhalin government charged with corruption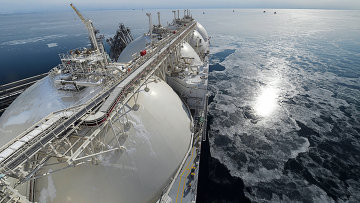 11:41 06/05/2015
MOSCOW, May 6 (RAPSI) - Investigators have brought corruption charges against Sergei Karepkin, former deputy chairman of the Sakhalin Region government who was responsible for the fishing industry, RIA Novosti reports Wednesday citing official spokesman for Russia's Investigative Committee, Vladimir Markin.
Charges have been also brought against ex-minister of agriculture in the region, Nikolai Borisov.
According to Markin, Karepkin is charged with bribe-taking while Borisov is suspected of mediating bribery. Alexander Khoroshavin, the ex-governor of the Sakhalin Region, is also a defendant in the case.
Investigators found that the officials took a bribe of at least 15 million rubles ($300K) for activity related to providing subsidies to agricultural producers.
Earlier, the court, upon an investigators' motion, issued warrants for the arrest of both Karepkin and Borisov.
Karepkin resigned about a month ago after a fishing trawler sank in the Okhotsk Sea with 57 people on board. Borisov also handed in his resignation soon after.
Alexander Khoroshavin was dismissed from his post due to "loss of trust." The former governor, as well as a number of his alleged accomplices, is currently under arrest for taking a bribe of $5.6 million while closing a state contract for the construction of a Yuzhno-Sakhalinsk power plant unit. Now Khoroshavin is also suspected of being involved in taking at least 15 million rubles ($300,000).