Glatt Ingenieurtechnik GmbH urges Russian Supreme Court to throw out case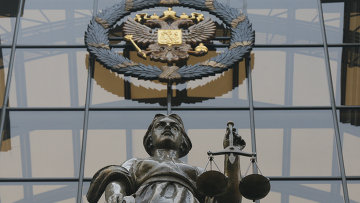 14:34 07/05/2015
MOSCOW, May 7 (RAPSI) - Glatt Ingenieurtechnik GmbH, a Germany-based company, asked Russia's Supreme Court to overturn a ruling to rehear a
case lodged against it by Rosplasma.
The company does not want the case to be tried by Russian courts.
As the plaintiff is a Germany-based company which has no property, subsidiary or office in the Kirov Region, the court ruled that the regional commercial court has no jurisdiction in this case.
The Kirov Regional Commercial Court dismissed the lawsuit brought against the Germany-based company on December 19, 2014.
Disputes between the parties should be resolved by the International Commercial Court at the Russian Chamber of Industry in accordance with the contract, the court said.
However, the decision was overturned by an appeals court in February. The court ruled that the lawsuit had to be reconsidered.
The Commercial Court of Volga-Vyatka District upheld the ruling in April.
The construction of the blood processing facility in Kirov Region was ordered by the Federal Medical-Biological Agency. It is being built since 2006, and Glatt Ingenieurtechnik GmbH is a primary contractor.
A criminal case was brought against the German company in 2013. It was accused of embezzling 6 billion rubles ($118 million) allocated for the construction of the facility from the federal budget.