Russia's football coach Capello considers legal action over unpaid wages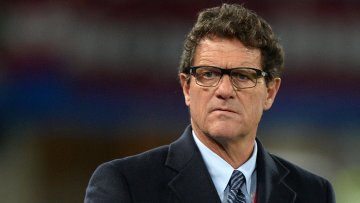 10:34 08/05/2015
ST. – PETERSBURG, May 7 (RAPSI) - Russia's national football team coach Fabio Capello is considering legal action over unpaid wages, R-Sport agency reported on Friday, citing his son, Pierfilippo Capello.
On February 6, the Russian Football Union (RFU) paid the previous arrears that it owed Capello. To do this, Russian businessman Alisher Usmanov provided the RFU with a preferential direct loan of 400 million rubles ($7.9 mn). However, on May 7 it was reported that the head coach had not received his April salary.
"We are aware of the possible circumstances, nevertheless, we haven't ruled out anything at this point," Pierfilippo Capello told R-Sport on the phone in response to a question on whether Capello would file a lawsuit against the RFU.
Last year, Capello signed a new four-year contract with the Russian Football Union. He has coached the national team since 2012.