Russian court rules in favor of BBC over TopGear brand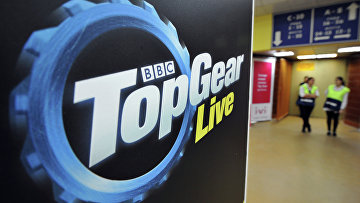 16:33 13/05/2015
MOSCOW, May 13 (RAPSI) - Russia's Intellectual Property Court (IP Court) ruled in favor of the British Broadcasting Corporation (BBC) in its dispute over TopGear trademarks, according to court records.
The BBC sought to terminate legal protection of trademarks registered by Russian businessman Oleg Sokhatsky and Avangard company based in St. Petersburg.
In 2013, the patent agency Rospatent registered the TopGear trademark for a number of goods and services to the BBC. However, Rospatent denied the trademark application for "vehicles with the exception of bicycles and scooters." By that time, Sokhatsky had already registered the TOPGEAR and TopGear brands in several categories.
Rospatent was involved in the dispute as a third party.
The reasoning behind the court's ruling will be revealed after it is made public in full.