Former construction boss at Vostochny space center placed under house arrest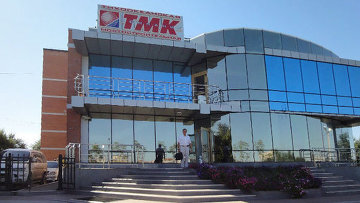 12:32 18/05/2015
VLADIVOSTOK, May 18 (RAPSI) – A court in Vladivostok in Russia's Far East placed Viktor Grebnev, former director general of TMK (Pacific Bridge Building Company), a contractor in the Vostochny Cosmodrome project, under house arrest, RIA Novosti reported on Monday.
Construction workers at the cosmodrome went on hunger strikes several times earlier this year in protest over payment delays.
TMK said that it failed to pay 96 million rubles ($1.9 million) in wages to workers because of alleged embezzlement.
Grebnev is suspected of embezzling over 288 million rubles (about $5.8 million).
Investigators claim that he used the money to buy yachts and a mansion.
Moreover, Grebnev stands accused of causing TMK over 130 million rubles ($2.6 million) of losses.
He was released on bail of 1 million rubles ($20,000) in April.
Last February, the Federal Service of Labor and Employment revealed a failure to distribute over 30.5 million rubles ($610,000) to 1,262 TMK employees working at the the cosmodrome. Also, in December 2014, the company was prescribed to pay over 61 million rubles ($1.2 million) of the debt to its staff.
Three criminal cases have been opened against former and current TMK managers.
In April, TMK General Director Igor Nesterenko was charged with wage arrears and fraud.
Earlier, Dalspetsstroy, another contracting construction company working on the Vostochny launch site in the Amur Region, terminated its contract with TMK and filed a lawsuit to recover a debt owed.
The construction of the space center, due to become Russia's main launch site, began in 2012. The facility is planned to be completed by November 30 and the first manned mission is scheduled for 2018.