Ukraine refuses to pay Russian Defense Ministry $145 million, turns to Moscow court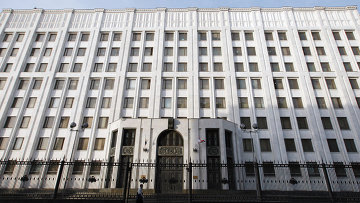 15:46 20/05/2015
MOSCOW, May 20 (RAPSI) – Ukraine filed a petition with the Moscow Commercial Court requesting that a ruling handed down by a Ukrainian court over 3.24 billion hryvnias (about $145 million) owed to the Russian Defense Ministry be recognized in Russia.
The Russian Defense Ministry filed a lawsuit in 2012 with the Kiev commercial court to collect $405.5 million from Ukraine.
Russia's ministry claimed that the United Energy Systems of Ukraine (UESU), then Ukraine's largest importer of Russian gas headed by Yulia Tymoshenko, failed to honor gas-supply agreement.
The Kiev commercial court ruled in favor of the Russian Defense Ministry on September 19, 2012, but reduced the amount of money to be collected to approximately $390 million. The court overturned the ruling on March 7, 2014. Moreover, the court also ruled that 38.7 million hryvnias ($3.4 million as of the decision date) be collected from the Russian Defense Ministry.
Ukraine wants this ruling be recognized in Russia.
The Moscow Commercial Court set a hearing in the case for August 18.