Case against Russia's Main Intelligence Directorate staff opened in Ukraine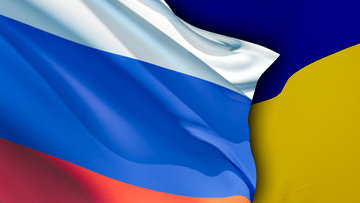 14:25 26/05/2015
MOSCOW, May 26 (RAPSI) - Ukrainian investigators have opened a case against unnamed employees of Russia's Main Intelligence Directorate on their alleged involvement in terrorist activity, Yuriy Sevruk, Head of the Directorate for Criminal Legal Proceedings of the Ukrainian Prosecutor General's Office, said at a news conference on Tuesday.
Sevruk did not reveal the names of the accused but said that the case was opened as a result of an inquiry involving former Russian service personnel detained in Donbas.
On May 22, a court in Kiev ordered the detention of two Russian nationals, Alexander Aleksandrov and Yevgeny Yerofeyev, on suspicion of terrorism. They can be held until July 19.
Ukrainian authorities claim that Aleksandrov and Yerofeyev were captured in an eastern region of the country during an attack on a bridge.
The men, who face terrorism charges, serve in the Third Special Forces Brigade, which is based in Togliatti, a city in southern Russia, according to Ukrainian authorities.
Moscow strongly denies the allegations. The Russian Defense Ministry said last Tuesday that the men "were not on active service in the Russian Armed Forces" at the time of their capture on May 17.
In April 2014, the Ukrainian authorities began a military operation in Donbas against the local residents who objected to the coup. According to the UN's latest data, over 6,200 people have been killed in the conflict. Ukrainian officials and some Western states have repeatedly accused Russia of interfering in Ukraine's domestic issues.
Moscow has repeatedly claimed that it has had absolutely no part in the events in southeastern Ukraine and does not supply the self-defense forces with military equipment and ammunition; that it is not a party to the domestic Ukrainian conflict and is interested in Ukraine overcoming the political and economic crisis.