US requests extradition of suspects in FIFA corruption case from Argentina - report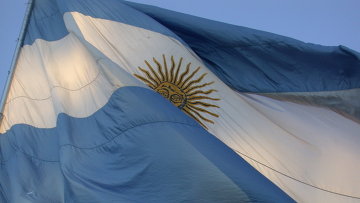 10:21 28/05/2015
MOSCOW, May 28 (RAPSI) – Argentina's Foreign Ministry has confirmed that it received an official request from the United States for the extradition of three Argentine citizens allegedly involved in the US Justice Department investigation into FIFA corruption, local news agency Telam reported Thursday.
According to the news agency, US authorities have requested the extradition of Alejandro Burzaco and Hugo and Mariano Jinkis. The request has been forwarded to the Federal Court Magistrate Dr. Marcelo Martínez de Giorgi.
Burzaco is president of Torneos y Competencias. Hugo Jinkis is the owner of Full Play, which holds broadcasting rights for most South American teams and some of CONCACAF. His brother Mariano is vice president at Full Play.
The United States suspects these three individuals of paying $150 million in bribes to FIFA officials and organizations to obtain media and commercialization rights for international tournaments.
The court is expected to make a decision on the extradition request on Thursday.
The UN Justice Department announced on Wednesday that nine FIFA officials and five corporate executives have been indicted for racketeering conspiracy and corruption. The charges mention various criminal activities, including fraud, bribery and money laundering and conspiring to solicit and receive millions in bribes and kickbacks in exchange for the official support of the sports marketing executives who allegedly agreed to make the unlawful payments.
Seven of the defendants were arrested in a Zurich hotel, where they met for the upcoming election of the FIFA president on May 29.