Suspect in 1998 murder of Crimean deputy prime minister goes on trial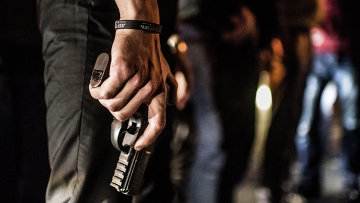 11:50 28/05/2015
MOSCOW, May 27 (RAPSI) - A former Ukrainian Security Service employee will stand trial for the murder of Alexander Safontsev, deputy prime minister of the Crimean government, in 1998, according to the Crimean Prosecutor's Office's statement.
Safontsev was killed in February 1998 by a remotely detonated bomb at the Tavriya tourist retreat in Simferopol where he was staying with his family. The suspect was arrested late last year. He stands charged with racketeering and murder.
According to the Crimean Prosecutor's Office, the indictment has been finalized and the case will soon go to court.
Investigators revealed that the defendant was a member of a gang operating in Kerch between 1994 and 2005. He provided the gang leaders with information he received as part of his job and participated in plotting crimes by giving advice and instructions.
Specifically, in January 1998, along with other members of the gang, he transported a bomb to the site of Safontsev's murder in his own car.