Dynasty Foundation may face penalties for alleged violation of NGO law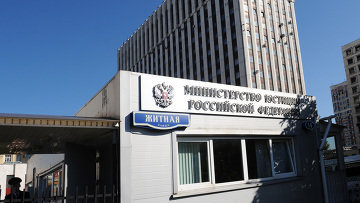 14:46 28/05/2015
MOSCOW, May 28 (RAPSI) – A magistrate court in Moscow on June 17 will consider a request filed by Russia's Justice Ministry to hold the Dynasty Foundation liable for allegedly violating an NGO law, spokesperson for Moscow's Tverskoy District Court Anastasia Dzyurko told RAPSI on Thursday.
The foundation may face fines of up to 500,000 rubles ($9,500).
Since November 2012, political NGOs funded from abroad were compelled by law to register as foreign agents. In June 2013, the Justice Ministry was granted authority to classify NGOs as foreign agents at its own discretion and included a number of organizations in its register.
On Monday it was reported that the Justice Ministry had included the Dynasty Foundation on the list of NGOs operating as foreign agents.
The foundation was established by Dmitry Zimin, founder of VympelCom (the Beeline mobile network company), in 2001. The foundation's objective is to develop fundamental science and education in Russia, create conditions for Russian scientists and researchers, and promote science and education. The decision was widely criticized by human rights activists and experts.
On Wednesday, the Minister of Justice, Alexander Konovalov, told the media that, according to the law, the foundation may be excluded from the foreign agent registry upon a court ruling (if the foundation petitions for it) or if "the circumstances change."