Former FIFA executive gave information to FBI to avoid jail term - report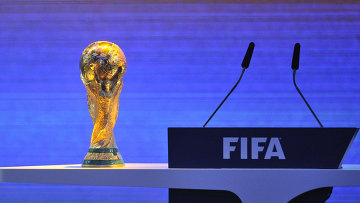 14:43 16/06/2015
MOSCOW, June 16 (RAPSI) - Former North and Central American Concacaf general Chuck Blazer who has also served as executive in FIFA has been an "undercover agent" for FBI since 2013, The Independent reported on Tuesday.
Blazer agreed to help FBI with the investigation into alleged corruption and other crimes within FIFA in exchange for immunity from prosecution.
According to The Independent, Blazer pleaded guilty to 10 charges in 2013 which included several economic crimes: bribery, money laundering and tax evasion with potential jail term of 75 years. In order to avoid serving his prison sentence, Blazer agreed to "provide truthful, complete and accurate information" to US prosecution and "participate in undercover activities pursuant to the specific instructions of law enforcement agents".
"I and others on the FIFA executive committee agreed to accept bribes in conjunction with the selection of South Africa as the host nation for the 2010 World Cup," Blazer told the judge in November 2013 when he made his plea, The Independent reported. He also shared information about alleged corrupt practices that were involved with 1998 World Cup and the five Concacaf Gold Cups.
Former executive has agreed to testify against his former FIFA colleagues at future trials. Blazer has also agreed to pay more than $11m in tax that he evaded, The Independent reported.
The UN Justice Department announced on May 27 that nine FIFA officials and five corporate executives have been indicted for racketeering conspiracy and corruption. The charges mention various criminal activities, including fraud, bribery and money laundering and conspiring to solicit and receive millions in bribes and kickbacks in exchange for the official support of the sports marketing executives who allegedly agreed to make the unlawful payments.
Seven of the defendants were arrested in a Zurich hotel, where they met for the election of the FIFA president on May 29.