Police search for sixth suspect in Nemtsov murder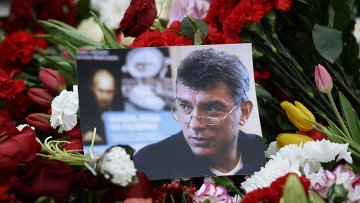 10:32 17/06/2015
MOSCOW, June 17 (RAPSI) – Police are searching for Ruslan Geremeyev, a former Chechen Interior Ministry officer suspected of complicity in organizing the murder of opposition politician Boris Nemtsov, Interfax reported Wednesday, citing a source familiar with the case.
The source said Geremeyev could be charged in absentia and placed on the federal wanted list.
Nemtsov, co-chair of the Republican Party of Russia – People's Freedom Party (RPR-PARNAS) and former first deputy prime minister in the Yeltsin government, was fatally shot as he was walking home with a woman in central Moscow late on February 27. He joined the opposition in the 2000s.
The murder case was opened under Criminal Code articles on murder and arms trafficking.
The Basmanny District Court ordered the detention of five suspects in the case until August 28. The suspected killers include Zaur Dadayev and Anzor Gubashev and their alleged accomplices are Khamzat Bakhayev, Shadid Gubashev and Tamerlan Eskerkhanov.
Four of them deny involvement in the murder. According to his arrest warrant, Dadayev confessed to killing Nemtsov but later said he was seized by unidentified persons on March 5 and taken to the Investigative Committee on March 7, where he confessed under duress.