State Duma MP suggests excluding public officials from bill on false online data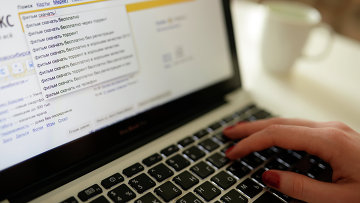 16:01 19/06/2015
MOSCOW, June 19 (RAPSI) - State Duma lawmaker Dmitry Gudkov (A Just Russia) has drafted amendments to the bill on removing links to unreliable information, based on suggestions from Internet providers, RIA Novosti reports Friday.
Specifically, he proposes that the bill should not apply to public officials and parliament members.
On Tuesday, the State Duma adopted a bill in the first reading on deleting hyperlinks to unreliable personal information.
Major Russian Internet companies, including Yandex, Mail.ru Group and Rambler&Co., criticized the bill. They believe that it violates the constitutional right of citizens to search for and access information. They also suggest that the bill does not fix the problem it is supposed to, which is to eliminate the information from the network. It also runs contrary to current law.
According to Gudkov, the bill must not contain permission to delete correct information that is over three years old from search engines.
The parliament member also suggests that the bill should not cover public officials, security officers and employees of state-run corporations.
It has also been proposed that the legislation should require the unreliability of information to be confirmed by a court.
"Also, we have around 15 technical corrections. They include clearer definitions of a link and a search engine because with the current definitions, you could complain about a website and not just a search engine," he said.
Gudkov added that the amendments were prepared in cooperation with IT companies.