Russian courts to translate records into Braille, hire sign language interpreters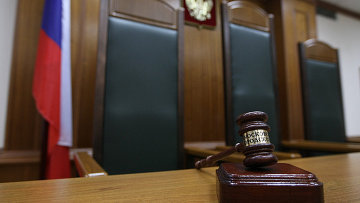 12:02 30/06/2015
MOSCOW, June 30 (RAPSI) - Russia's Supreme Court has passed a resolution authorizing courts to translate documents into Braille and hire sign language interpreters for hearings involving people with disabilities.
This resolution applies to individuals who, due to physical or mental disabilities cannot independently exercise their right to defense, including those with speech, visual or other impairments that restrict their ability to use their procedural rights.
The Supreme Court ruled that, to create the necessary conditions for individuals with disabilities to exercise their procedural rights, the courts can consider hiring competent assistants (sign language interpreters, Braille writing system translators etc.).
The plenary session was also used to explain other issues related to a defendant's rights in court. Specifically, judges must respond to every violation of the right to defense and, if reasonable, recognize evidence as insufficient, return the case to the prosecutors, overturn court orders and issue individual resolutions. However, "overturning a not-guilty verdict based on alleged violations of right to defense is not allowed."