Man who posed as social media mogul in US pleads guilty of rent scam - report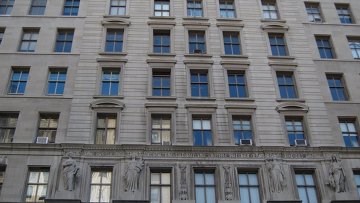 10:20 02/07/2015
MOSCOW, July 2 (RAPSI) – Russian national living in US, Pavel Sukhorukov, suspected of posing as social media mogul and luxury apartment fraud, pleaded guilty on Wednesday in Manhattan court, The New York Post has reported.
District Attorney Cyrus Vance was cited by the media: "Today, Pavel Sukhorukov admitted to stealing more than $50,000 from two New Yorkers by pretending to be an executive at a well-known Russian technology company".
According to The New York Post, Pavel Sukhorukov allegedly posed himself as Victor Federov, the owner of popular Russian network Mail.ru which operates top social media sites in the country.
He allegedly misinformed landowners of expensive New York apartments to get a rent discount paying $40,000 for a one-month sublet at 77 Bleecker Street in Greenwich Village which is slightly below the market price. Sukhorukov is also suspected of duping landowners of Archive building in the West Village paying just $12,000 for a two-week sublet.
Assistant District Attorney Adam Maltz has claimed that Sukhorukov used sophisticated forgery and multiple aliases to proceed with his plan, The New York Post reported. According to New York authorities, Sukhorukov did not pay rent for any of the properties and is currently being held on $75,000 bond.