ECHR accepts complaint filed by Beslan terror attack victims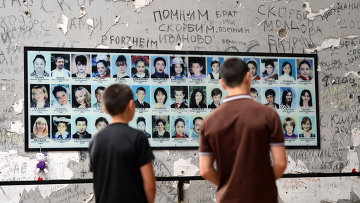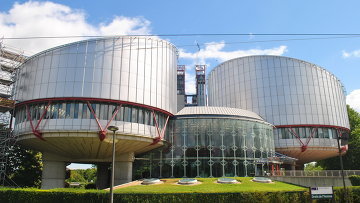 15:21 02/07/2015
MOSCOW, July 2 (RAPSI) – The European Court of Human Rights (ECHR) has accepted the complaint filed by victims of terror attack on Russian Beslan, the court said in a statement on Thursday.
Applicants filed the complaint under Article 2 (right to life), 3 (prohibition of inhuman or degrading treatment), 6 (right to a fair trial), 8 (right to respect for private and family life), 10 (freedom of expression) and 13 (right to an effective remedy) of the European Convention on Human Rights.
According to the statement, the Court ruled out that complaints of 51 applicants filed under Articles 2 and 13 were inadmissible while 4 persons were removed from the applicant list altogether.
Certain complaints filed under Articles 3, 6, 8 and 10 were found inadmissible as well.
In September 2004 terrorists attacked a school in the town of Beslan, in the Republic of Northern Ossetia-Alaniya, taking more than a thousand people hostage. Crisis culminated in the assault of the school by government forces. 334 people died during the events, 186 of deceased were children.
Victims of the attack and their families forwarded seven complaints to the ECHR from 2007 to 2011. Complaints were merged into one by the Court with overall number of applicants reaching 447.
They claimed that Russian government failed to fulfill its duty of protecting civilians. Applicants also believe that assault was poorly organized and that there was no proper investigation into the events by authorities.