Hockey star Voynov pleads guilty to domestic violence in US – report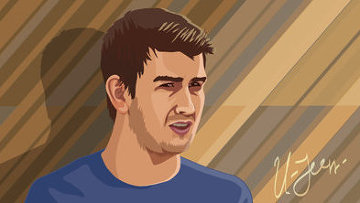 10:31 03/07/2015
MOSCOW, July 3 (RAPSI) – Vyacheslav Voynov, defenseman of Los Angeles Kings hockey club, on Thursday pleaded guilty to inflicting a corporal injury to his spouse, Yahoo Sports has reported.
According to Larry Altman of the Daily Breeze, Voynov will get three years of probation and 90 days in jail. If Voynov violates probation, the DA reportedly said the 90 days in jail could turn into 364.
He will also have 52 weeks of domestic violence conseling and eight hours of community service, Yahoo Sports has reported.
Voynov, 24, was arrested at a hospital in Torrance, California, in October after accompanying his wife, Marta Varlamova, to seek medical treatment. Voynov, who was suspended by the NHL for the duration of the criminal investigation, has been released on $50,000 bail.
On November 20, the Los Angeles County District Attorney's Office filed felony charges against Voynov following his arrest on suspicion of battery against his spouse, who suffered harm to her "eyebrow, cheek and neck."
Attorney of Voynova previously said that she didn't want to press charges against the defenseman. However, California authorities are allowed to prosecute a domestic violence suspect regardless of an abused spouse's lack of cooperation.
According to her attorney, Varlamova was worried about her family's privacy and concerned that she and her family would be subjected to ridicule, embarrassment and disdain because of this decision. She said that her husband had not intended to injure her and she believes that he is not guilty of any crime.