Russia's Supreme Court upholds 7-year sentence for journalist for inciting terrorism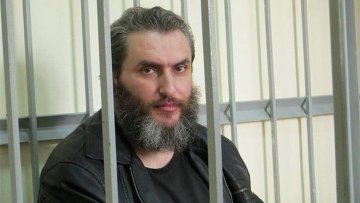 12:41 23/07/2015
MOSCOW, July 23 (RAPSI) – Russia's Supreme Court upheld a 7-year jail sentence against journalist Boris Stomakhin who had been convicted of inciting terrorism, RAPSI learnt in the court on Thursday.
Stomakhin, an editor of Radikalnaya Politika (Radical Politics) newspaper, was convicted on similar charges, sentenced to 5 years in prison in 2007 and 6.5 years in 2014.
Stomakhin who supports Chechen militants published his articles on a website which was declared extremist in Russia.
While in detention he wrote an article titled "Blow up Several More Railway Stations" and posted it online, according to prosecutors.
Stomakhin was charged with making public calls for terrorist activity or publicly justifying terrorism.
The journalist has pleaded not guilty.
The case was heard in the military court in accordance with a law under which all terrorism-related cases are to be heard in the Moscow District Military Curt or the North Caucasus District Military Court.