Trial set for July 27 for alleged Estonian spy Kohver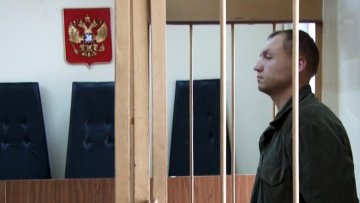 17:56 24/07/2015
MOSCOW, July 24 (RAPSI) – Eston Kohver, Estonian security officer, who stands accused of espionage, will go on trial in the Pskov Regional Court starting on July 27, RIA Novosti reported on Friday.
The hearing will be held behind closed doors.
Earlier, the detention of Kohver was extended until September 7.
Kohver was detained on September 5, 2014, in the Pskov Region. He had a Taurus handgun, ammunition, 5,000 euros and special equipment to carry out covert recording, according to the Federal Security Service (FSB).
Kohver was allegedly involved in an operation of the Estonian Interior Ministry's security police. If convicted he faces up to twenty years in prison.
Estonian authorities claim that Kohver was abducted while conducting cross-border investigation.