Russia's Dagestan official pleads not guilty to funding terrorism, murder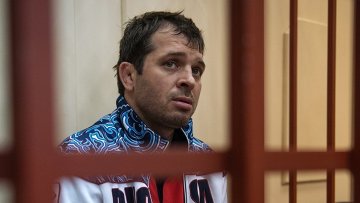 14:36 29/07/2015
MOSCOW, July 29 (RAPSI) - Andrei Vinogradov, head of Dagestan's Kizlyar region, has pleaded not guilty to charges including murder, funding of terrorism, RAPSI reported on Wednesday from Moscow's Basmanny District Court.
"I have no connection with militants or terrorist activity," Vinogradov said.
According to the case materials presented in court, the criminal case was opened in 2010. It was later suspended and resumed several times because investigators could not locate the suspects. The case was also integrated with several other criminal cases. Over this period, one defendant was convicted and another died.
The case was repeatedly handed over to different investigative teams until it was in the competence of the Main Investigative Department of the Investigative Committee that eventually opened a new criminal case which included the other cases.
Currently, Vinogradov stands charged with attempting to murder a law enforcement officer, murder and funding terrorism. The investigators believe he plotted and organized the crimes.
The case was opened after the 2010 murders of the head of Dagestanservis, a Kizlyar District gas supply service; deputy head of the Center for Preventing Extremism of the Dagestani Interior Ministry; and the attempted murder of the deputy head of the Kizlyar District Administration.
The other defendants in the case are members of the Dagestani Parliament, Sagid Murtazaliyev and Omar Asadaluyev. Investigators plan to put them on the international wanted list.
On Tuesday, it was reported that Federal Security Service and Investigative Committee officers conducted a joint operation to arrest Vinogradov and search his home. During the search, weapons were confiscated.
The inquiry into Vinogradov's involvement in the crime has been extended until October 8.