Scotland Yard claims two Russian nationals involved in ex-KGB officer's murder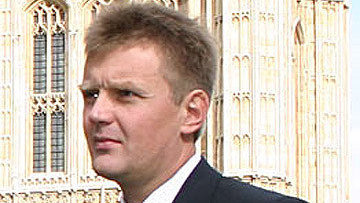 17:43 30/07/2015
MOSCOW, July 30 (RAPSI) – The Metropolitan police have concluded that Russian nationals Andrei Lugovoi and Dmitry Kovtun were likely to have been involved in the murder of former FSB and KGB officer Alexander Litvinenko in 2006, RIA Novosti reported on Thursday.
Richard Horwell QC, for the Metropolitan police, said there was a failed attempt to kill Litvinenko on October 16, 2006, followed a fortnight later by a successful attempt.
"On the evidence, there can be no doubt that Litvinenko was unlawfully killed and the science is such that the finger points unwaveringly to Lugovoi and Kovtun," the agency quoted Horwell as having said.
Litvinenko defected to the UK in 2000. He died in 2006 after drinking tea laced with radioactive polonium-210 with former colleagues Lugovoi and Kovtun at the Millennium Hotel in London's Grosvenor Square.
Litvinenko was said to have worked for British secret service MI6 during his time in the UK.
Lugovoi, who became a lawmaker of the lower house of Russian parliament in Decembver 2011, denies the charges as politically motivated.
Notably, Russia's Investigative Committee reported in November 2011 that Lugovoi had been poisoned with polonium-210 himself. As a result, he was claimed to be a victim in the murder case.
Kovtun previously refused to testify by video conference from Moscow due to a pledge of secrecy he gave as part of a Russian investigation into Litvinenko's death.