Russian national found guilty of leading attack on US base in Afghanistan - report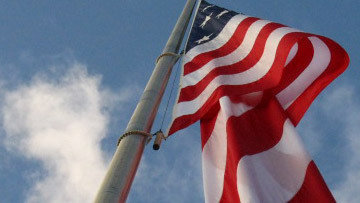 11:20 10/08/2015
MOSCOW, August 10 (RAPSI) - A Russian national, Irek Hamidullin, who is believed to be a leader of the Taliban attack against U.S. forces in Afghanistan in 2009, has been found guilty of terrorism by an American court, The Independent has reported.
According to U.S. authorities, Hamidullin is a veteran of the Soviet war in Afghanistan who stayed in the country and joined the Taliban. He was a leader of an unsuccessful attack at American military base in the region.
Around 30 Taliban members died in the attack while no American or Afghan military personnel were killed, The Independent has reported. Hamidullin is believed to be the only insurgent survivor of the attack.
Hamidullin tried to avoid trial in Virginia's federal court by claiming that he is a prisoner of war who can't be prosecuted in civil court.
His claims were rejected as U.S. District Judge stated that terrorist organizations don't adhere to the laws and customs of war.