Moscow Commercial Court dismisses My Bank bankruptcy hearing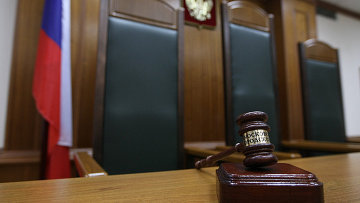 17:46 24/08/2015
MOSCOW, August 24 (RAPSI) - At the request of the Deposit Insurance Agency (DIA), My Bank's insolvency administrator, the Moscow Commercial Court dismissed the bank's bankruptcy hearing due to the contested debt having been repaid, RAPSI reports from the courtroom.
Russian billionaire Gleb Fetisov suspected of embezzling more than 6 billion rubles (about $88 million) is the former owner of My Bank.
A DIA representative announced in court that the bank repaid 16.1 billion rubles ($226 mln) in debt, including 15.1 billion rubles ($212.5 mln) paid by a third party, FFF Holdings B.V.
In July, DIA published a statement in the insolvency registry, according to which FFF Holdings B.V. (Netherlands) that has links with Fetisov paid 15.1 billion rubles ($212.5 mln) to the creditors.
Lawyer Alexei Gurov who represents the ex-owner of the loan organization – currently being tried for siphoning Moy Bank's assets and non-fulfillment of obligations to depositors in the amount of 6.5 billion rubles ($91.4 mln) – announced earlier that Fetisov was released from house arrest.
The Central Bank of Russia suspended Moy Bank's license in January 2014 for failing to honor its credit obligations and for falsifying reports. The Central Bank also filed a request with the Investigative Committee for an inquiry into Fetisov's business activities and those of a number of former managers at the bank.
The request mentioned loan agreements that My Bank had signed over the past three years with alleged dummy companies, as well as potentially irretrievable investments in assets and securities.The investigation has been closed. Fetisov pleaded not guilty. However, he paid the Deposit Insurance Agency over 14 billion rubles ($199 million) claiming it was enough to repay the debts to the bank's clients.