Russian opposition politician arrested in Kostroma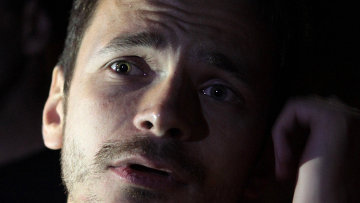 16:07 26/08/2015
MOSCOW, August 26 (RAPSI) – The police in Kostroma arrested opposition politician Ilya Yashin, deputy head of the Republican Party of Russia–People's Freedom Party (RPR-PARNAS), for violating a Kostroma Region noise control act, a local official told RIA Novosti on Wednesday.
"According to Alexander Dugarev, deputy press officer of the regional Interior Ministry department, there was a meeting where sound amplification equipment was used. The police warned the activists that the use of this equipment could be in violation of the noise control act, but they disregarded the warning.
Dugarev said that traffic police later warned the group again, but the opposition politicians and activists refused to comply with police requests, after which they were taken to a police station where they will be charged with violating the Kostroma Region noise control act and disobeying a police order.
"There will be a court hearing, after which they will be released, of course," Dugarev said.
He did not specify how many people were taken to the police station with Yashin.
Yashin has written on Twitter that he had been accepted as an applicant for a seat in the Kostroma Region legislature.
The regional election commission has registered RPR-PARNAS for participation in the local parliamentary election.