Vnukovo airport engineer pleads guilty in Total CEO plane crash case - report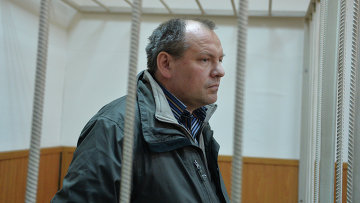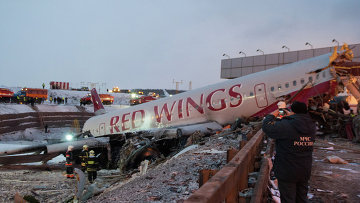 11:45 27/08/2015
MOSCOW, August 27 (RAPSI) – Vnukovo airport engineer Vladimir Ledenev has pleaded guilty of involvement in the crash of a French plane in 2014, Izvestia newspaper reported on Thursday.
Total CEO Christophe de Margerie died in the crash of his Falcon 50 private jet shortly before midnight local time (20:00 GMT) on October 20, 2014 along with three crew members, all of them French citizens. The plane, which was scheduled to depart for Paris, hit a snow removal vehicle during takeoff.
Russian authorities detained airport engineer Vladimir Ledenev, snowplow driver Vladimir Martynenko and air traffic controller Alexander Kruglov on charges of violating air traffic regulations that resulted in the death of two or more people. They face up to seven years in prison each.
Russian prosecutors forwarded the case materials to their French colleagues in late January 2015.
According to Izvestia, Ledenev was responsible for snow removal and accompanied snow removal vehicles, coordinating their movement via intercom on the day of the crash.
"Ledenev has pleaded guilty to failing to properly organize the snow removal job and to violating instructions. Ledenev said he saw the snowplow driven by Vladimir Martynenko detouring from the approved route and sped up to catch up with him, but was too late," a source told the newspaper.
However, Ledenev did not attempt to inform the traffic controller about the problem or call the snowplow driver or the chief shift engineer via intercom.
"The intercom was off, and Ledenev shouted from his car window, but it was too late: Martynenko was already on the landing strip. Ledenev saw the Falcon hit his snowplow," the source said.
Izvestia writes that Ledenev has appealed to the court to hear his case in a simplified procedure, which is possible when a suspect pleads guilty and involves a reduced sentence.