Nemtsov's daughter turns to ECHR over slack investigation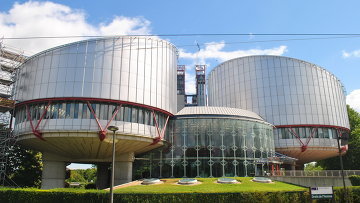 14:31 27/08/2015
MOSCOW, August 27 (RAPSI) – Zhanna Nemtsova, the daughter of the opposition politician Boris Nemtsov who was killed in Moscow in February 2015, has filed a complaint with the European Court of Human Rights regarding the ineffective investigation into her father's death, her attorney Vadim Prokhorov told RAPSI on Thursday.
Nemtsov was killed "six months ago today, but investigators have only detained the suspected killers and have done nothing to find those who contracted and organized the murder," Prokhorov said.
He said that Nemtsov's murder is the only case in Europe in the past 70 years when the contractor of an opposition politician's murder has not been found.
"This is not an issue of compensation but a matter of principle," Prokhorov said. "Zhanna wants the court to establish a violation of the European Convention on Human Rights, which guarantees the right to life. No one denies that it was a political murder."
He pointed out that Nemtsov had been attacked and threatened earlier and that he reported this to the Investigative Committee, which failed to apprehend the malefactors. As a result, Nemtsov was killed, Prokhorov said.
He added that the victim's family may request that the court consider their application as a priority. "He is dead, but we can help those who are still alive. If the investigation continues to mark time, we will consider requesting that our application be handled on a priority basis," Prokhorov said.
Nemtsov was murdered in central Moscow on the night of February 28. In the 1990s, the politician held a number of high-ranking posts in the Russian Government. In the 2000s, he joined the opposition.
Five suspects were detained in the case, including the alleged murderer Zaur Dadayev, brothers Anzor and Shadid Gubashev, and Khamzat Bakhayev who, according to investigators, provided his accomplices with information and then hid them after the murder. The fifth suspect, Temerlan Eskerkhanov is said to have monitored Nemtsov's whereabouts. Investigators have not revealed the suspected role of the Gubashev brothers in the crime.
Dadayev initially testified against himself and the other suspects, but later retracted his testimony in court.