Bank of Moscow's motion to seize businessman Ismailov's assets dismissed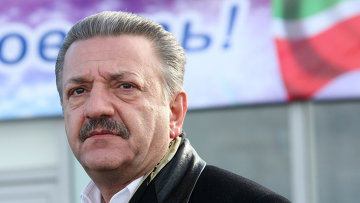 11:32 28/08/2015
MOSCOW, August 28 (RAPSI) – The Moscow Commercial Court has dismissed a motion filed by the Bank of Moscow from the VTB Group to seize the property of KBF AST, a company in businessman Telman Ismailov's AST Group, as part of the bank's $213 million lawsuit, according to court records.
The court said the Bank of Moscow failed to prove that failure to seize the said property would complicate or preclude the implementation of a decision in favor of the bank should the court take it, or that this would do substantial financial damage to the plaintiff.
The Bank of Moscow filed a lawsuit against Ismailov with the commercial court on July 14. The third party in this case is Rusline 2000, a property management branch of a BVI registered company.
The court will hear the bank's lawsuit to collect $213 million in debt from Ismailov's companies on October 6.
Telman Ismailov, who controls AST Group and is one of Russia's richest men, clashed with law enforcement authorities in 2009 over the Cherkizovsky outdoor market, which evolved from a mere flea market into an industrial-scale distribution hub for Chinese imports during the oil boom. The market was closed after sanitary authorities found major violations.