Metro Cash & Carry appeals $3mln court ruling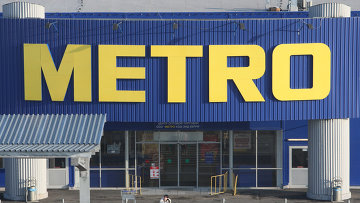 13:15 01/09/2015
MOSCOW, September 1 (RAPSI) – Metro Cash & Carry Russia has filed an appeal with the Moscow District Commercial Court against a lower court decision under which it has to pay 205.1 million rubles (over $3mn) to a wholesale fish supplier.
In November 2014, the Moscow Commercial Court ruled against a lawsuit filed by the St. Petersburg-based fish supplier SK Torgovlya against Metro Cash & Carry. But in July 2015, the Ninth Commercial Court of Appeals overturned that decision and ruled that the defendant pay 166.2 million rubles in unreasonable gains and 38.9 million rubles in interest to the plaintiff.
This amounts to 205.1 million rubles ($3.07mn), while SK Torgovlya asked for 207 million rubles ($3.1mn).
SK Torgovlya complained about the discriminatory policies of Metro Cash & Carry, which requested compensation for advertising its products whereas it did not request similar compensation from other suppliers. SK Torgovlya said it paid 167 million rubles in 2010 -2011 and that it wants the defendant to repay this money, which it identified as unjustified gain, plus interest. The company also said that it is impossible to understand from the Metro Cash & Carry pamphlets that it is its products that are being advertised.