Indebted Mechel ordered to pay Sberbank about $10.7mln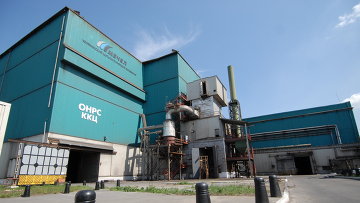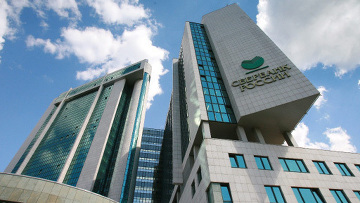 15:32 02/09/2015
MOSCOW, September 2 (RAPSI) – The Ninth Commercial Court of Appeals has upheld a lower court's decision to recover $10.6 million and 6.8 million rubles (about $102,000) from mining and metals group Mechel and three of its subsidiaries in favor of Sberbank, according to court records.
In May, the Moscow Commercial Court ruled in favor of a lawsuit filed by Sberbank against Mechel and its subsidiaries Southern Kuzbass, Mechel Mining and Yakutugol. The defendants filed appeals against the decision, which the Ninth Commercial Court of Appeals dismissed on Wednesday.
Sberbank filed a lawsuit to recover the debts that the four companies owe it under two loan agreements of October 9, 2012 and two loan assignment agreements of December 5, 2012 and March 4, 2013.
The court also dismissed a counterclaim filed by Southern Kuzbass to invalidate loan assignment agreements with the bank. Sberbank loaned the mining company 5 billion rubles ($76.5mln) and 7.9 billion rubles ($121mln). Under the loan assignment agreements, the borrower is to pay its loans in US dollars at 30 rubles to the dollar if the dollar rate exceeds 50 rubles. The bank filed a lawsuit to recover the loan interest and penalties from the company.
Mechel claims that the loan assignment agreements are illegal because the bank abused its position by moving all the risk to the borrower for no consideration, and that these agreements disrupted the balance of the sides' interests and amount to a deed of gift, which is prohibited between legal entities. According to a defense attorney, these agreements increased the borrower's obligations from 13 billion rubles to 21 billion rubles.
As of June 15, 2015, Mechel's debts were estimated at $6.77 billion. The company has been negotiating the restructuring of its debts since early 2014.
Mechel is a leading global mining and steel company and currently the most debt-laden in the sector. It was established in 2003 and comprises over 20 companies that produce coal, iron ore, steel, rolled product, ferroalloys, heat and electricity.