Rusnano ex-finance director to remain in detention until December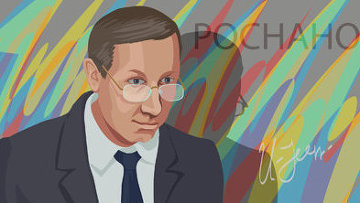 17:51 02/09/2015
MOSCOW, September 2 (RAPSI) – Moscow's Basmanny District Court has extended until December 6 the detention of former financial director of the Russian nanotechnology corporation Rusnano, Svyatoslav Ponurov, who stands charged with embezzlement of 220 million rubles ($3.4 million) from the state technology corporation, RAPSI reported from the court on Wednesday.
Ponurov's defense asked to place him under house arrest.
The court previously extended until December 1 the house arrest of former Rusnano chief Leonid Melamed. Investigation has been extended until December 11.
Ponurov and Melamed have been charged with large-scale embezzlement of public funds under Part 4 of Article 160 of the Criminal Code.
Ponurov has denied the charges.
The Investigative Committee claims that Melamed illegally transferred 220 million rubles ($3.4 million) worth of budget funding, allotted to Rusnano in 2007-2009, to Alemar Co., which he controlled. Former top Rusnano manager Andrey Malyshev is also involved in the case.
In 2008, when the deal was being closed, Anatoly Chubais had already replaced Melamed, corporate sources said. They added that Melamed had not inflicted any losses on the company and promised to cooperate with law enforcement agencies.
Earlier, Minister for Open Government Affairs Mikhail Abyzov said the buzz around this case would negatively affect the national business climate and the investigation itself.