Prisoner in Crimea charged for showing swastika tattoo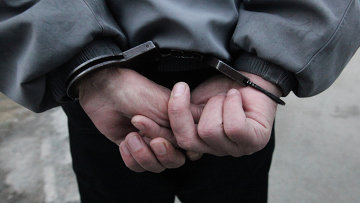 15:46 04/09/2015
MOSCOW, September 4 (RAPSI) – The Crimean prosecutor's office has charged a local inmate with an administrative offence for showing his swastika tattoo, the office's press service said in a statement.
"It has been established that an inmate at Prison Colony No. 1 would disrobe to show a tattoo that was confusingly similar to a swastika," the statement reads.
Experts who studied the tattoo have concluded that it is indeed a swastika, which was "an attribute and a distinguishing feature of members of the National Socialist German Workers' Party (Nazi Party)," in particular during WW II.
An administrative offence case has been initiated against the inmate under Part 1 of Article 20.3 of the Administrative Offences Code on propaganda or public demonstration of Nazi-related items or symbols. If found guilty, he could be fined up to 2,000 rubles ($30).