US-Russian national pleads guilty to smuggling high-grade technology – report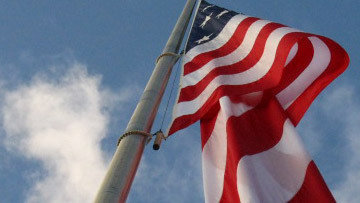 10:58 10/09/2015
MOSCOW, September 10 (RAPSI) – A Russian-American businessman pleaded guilty to collaboration in a smuggling scheme that provided sensitive technology to Russia, The Guardian reported on Thursday.
Alexander Fishenko, an ex-owner of a Houston company, Arc Electronics, has shipped to Russia sophisticated electronic hardware that can be potentially used in radar and surveillance systems, missile guidance systems and detonation triggers. He faces up to 50 years in the U.S. prison, The Guardian reported.
According to The Guardian, Fishenko faces up to 20 years in an American prison on each charge of violating the US International Emergency Economic Powers Act and The Arms Export Control Act. He also faces charges of money laundering and illegally acting as a Russian agent.
The US Department of Justice (DOJ) announced in October 2012 that 11 members of an alleged secret Russian military procurement network have been charged with illegally shipping sophisticated microelectronics to Russia's military and intelligence agencies.
The charges read that alleged ringleader Alexander Fishenko, a naturalized US citizen, had been running an elaborate scheme since 2008 that tricked customs agents into believing that his company - the Houston-based Arc Electronics, Inc. - manufactured and shipped routine products to Russia. Instead, the suspects provided Russia with "controlled, sensitive technologies" that can be used for radar and surveillance and weapons guidance systems, as well as detonation triggers.
The FBI arrested the alleged ringleader Fishenko and seven others on October 3-4, 2012. They also executed search warrants at seven residences and business locations and seized assets from five bank accounts.