Refusal to release terminally ill prisoner declared illegal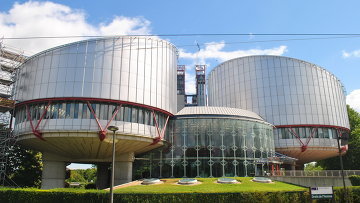 13:53 10/09/2015
MOSCOW, September 10 (RAPSI, Diana Gutsul) – The Sverdlovsk Region Court has ruled against the lower court's refusal to release terminally ill prisoner Sergei Kuznetsov and closed the case due to his death, Kuznetsov's attorney told RAPSI on Thursday.
"The Sverdlovsk Region Court has overturned the ruling of the Verkh-Isetsky District Court of Yekaterinburg citing the illegality of the ruling and closed the case due to the inmate's death," attorney Alexei Bushmakov said.
Bushmakov said he would file a complaint with the European Court of Human Rights.
"We believe that the Russian authorities did not provide requisite medical assistance to Kuznetsov in prison and did not release him although he had the legal right to be released. Sergei had several serious diseases, including oral cancer. The prison doctors defined his condition as serious and were expecting an adverse outcome. Furthermore, Kuznetsov's diagnosis is on the list of diseases that has been approved by a government resolution and can be used to release a prisoner from his term," Bushmakov said.
A petition to release Kuznetsov was filed by the administration of Prison No. 2 where Kuznetsov served his sentence.
The European Court requested in August that the Russian authorities provide emergency medical assistance to the terminally ill inmate, Vladimir Kondrulin. However, Kondrulin, who was to be moved to a specialized hospital and placed under permanent medical supervision by decision of the ECHR, died of prostate cancer in a prison hospital in September.