Refusal to recover $780K from Defense Ministry in favor of insurer upheld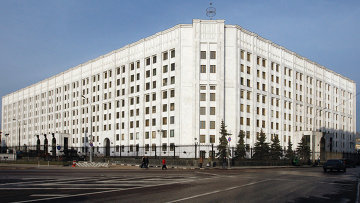 17:49 21/09/2015
MOSCOW, September 21 (RAPSI) – The Moscow District Commercial Court has upheld the dismissal of a lawsuit filed by the insurer Rosgosstrakh to recover 51.5 million rubles ($780,000) in losses from Russia's Defense Ministry, according to court records.
According to the court, on December 30, 2008 the Defense Ministry and Rosgosstrakh signed a contract to insure the life and health of Russian citizens conscripted for reserve training in 2009. The contract covered civilians who had military personnel status as of the signing of the contract and citizens conscripted for military service between January 1, 2009 and December 31, 2009.
In 2009, the Defense Ministry and Rosgosstrakh signed an additional contract under which the insurer was to make insurance claim payments for a year after the end of the above period if the insured died as a result of an injury or a disease sustained or contracted between January 1, 2008 and December 31, 2008.
It proceeds from case materials that those who were registered as disabled in 2009 filed lawsuits against Rosgosstrakh for insurance compensation because the Defense Ministry had failed to transfer the required funds to them. The funds the insurer paid in accordance with the court rulings exceeded the sum it received from the Defense Ministry under the 2008 agreement. Rosgosstrakh consequently filed a lawsuit to recover the money, which it has lost.