Indebted Mechel ordered to pay Sberbank about $1.5mln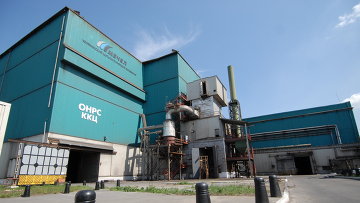 10:30 28/09/2015
MOSCOW, September 28 (RAPSI) – The Irkutsk Region Commercial Court on Monday ordered the mining and metals company Mechel and its subsidiary, the Bratsk Ferroalloys, to pay Sberbank over 95 million rubles ($1.5 million), according to information posted on the court's website.
Sberbank is one of Mechel's three largest creditors, alongside VTB Bank and Gazprombank. But unlike these two banks, Sberbank is not satisfied with Mechel's debt restructuring proposals it received in mid-April.
As of September 1, 2015, Mechel's debts were estimated at $6.313 billion. The company has been negotiating the restructuring of its debts since early 2014.
Mechel is a leading global mining and steel company and currently the most debt-laden in the sector. It was established in 2003 and comprises over 20 companies that produce coal, iron ore, steel, rolled product, ferroalloys, heat and electricity.