Detention of Russian businessman Polonsky extended till January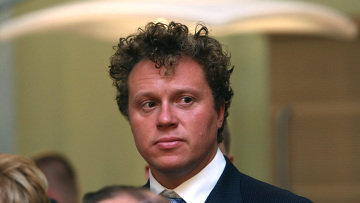 15:50 08/10/2015
MOSCOW, October 8 (RAPSI) – The Tverskoy District Court of Moscow on Thursday extended the detention of real estate tycoon Sergei Polonsky, who stands charged with large scale fraud, till January 11, RAPSI reports from the courtroom.
Polonsky, head of Potok Group (earlier Mirax) has been charged with fraud in absentia in the case of embezzlement of 5.7 billion rubles ($86.5 mln) from the Kutuzovskaya Mile residential community interest holders in the summer of 2013.
In May 2015, Cambodia, where Polonsky was escaping the Russian law enforcement, extradited him to Russia. He is currently in detention and has already been charged in presentio. Polonsky has pleaded not guilty.
In June, experts found the businessman sane.
If convicted, Polonsky could face up to ten years in prison.