Ukrainian ex-president turns to ECHR to fight violation of his rights - lawyers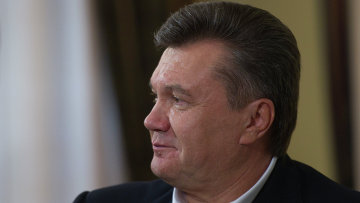 14:45 19/10/2015
MOSCOW, October 19 (RAPSI) – Ex-president of Ukraine, Victor Yanukovych, submitted his complaint against Ukraine to the European Court of Human Rights (ECHR) because of "repeated violations of his rights", English law company, Joseph Hage Aaronson LLP, stated on Monday.
After the change in government on February 22, 2014, the Verkhovna Rada dismissed Viktor Yanukovych and changed the constitution in order to schedule the next presidential election. Petro Poroshenko was elected the new President of Ukraine.
According to lawyers of Yanukovych, his rights were violated by the new Ukrainian authorities. He asks the ECHR to find his right for a fair trial (Article 6 of the European Convention of Human Rights), right to life (Article 2), right to not be discriminated, violated by Ukraine.
Joseph Hage Aaronson LLP believes that Ukrainian courts are not independent and are incapable of conducting a fair trial for Yanukovych. Lawyers added that country's authorities have also violated Yanukovich's presumption of innocence which is a direct violation of Convention of Human Rights.