Foreign insurers appeal recovery of $16 mln for Superjet crash in Indonesia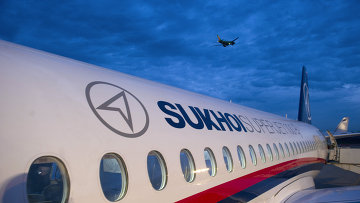 13:46 22/10/2015
MOSCOW, October 22 (RAPSI) – Twenty foreign insurance companies have filed a cassation appeal against a court order to pay about $16 million over the Superjet 100 aicraft crash in Indonesia in May 2012 to Russia's Kapital Strakhovaniye, according to the West-Siberian District Federal Commercial Court's records.
In early April, a Khanty-Mansi regional commercial court ruled in favor of Kapital Strakhovaniye. Foreign insurance companies have filed an appeal against the ruling. In July, the Eighth Commercial Court of Appeals has upheld the lower court's ruling.
Twenty-four companies were initially defendants in the case. However, due to partial payment of the debt, the plaintiff withdrew claims against some of them.
Kapital Strakhovaniye initially claimed $32.4 million in damages from the companies that provided insurance for 48 people on board. The sum was reduced to $16 million after partial payments were made.
The defendants include General Insurance Corporation of India, Assicurazioni Generali S.p.A., UK Branch, Swiss Re Europe S.A., Starr Insurance and Reinsurance Limited (London), and others. The lawsuit was filed back in June 2013.
The Moscow Commercial Court also heard another plane crash related suit. Sukhoi Company demanded $29.5 million in insurance payouts for the SSJ-100 from Kapital Strakhovaniye. In September 2013, the parties signed an amicable agreement under which the underwriter committed to pay the plaintiff $14.1 million in addition to the previous payments. The insurance company claimed that the insurance agreement on the plane was 95% reinsured in the Western market.
The plane crashed on its first ever demonstration tour, that was to include six Asian countries, over Indonesia on May 9, 2012. All those on board, including eight Russian nationals, were killed.
The plane crashed into Mount Salak at an altitude of 1.6 km. The investigation found that the disaster was caused by human error.